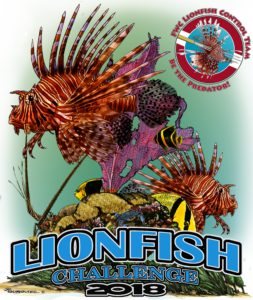 More than 430,000 lionfish removed from Florida waters from 2014-2017
Nonnative lionfish have successfully invaded Florida waters, which introduces a potential threat to native marine life and habitat. Harvest by recreational and commercial divers is currently the best means of controlling lionfish and minimizing unwanted ecological impacts. Be the predator and remove lionfish whenever you can!
Contribute to control efforts and donate to the Fish & Wildlife Foundation of Florida!
---
Sign up today and receive a free Lionfish Control Team t-shirt, tank sticker and magnet!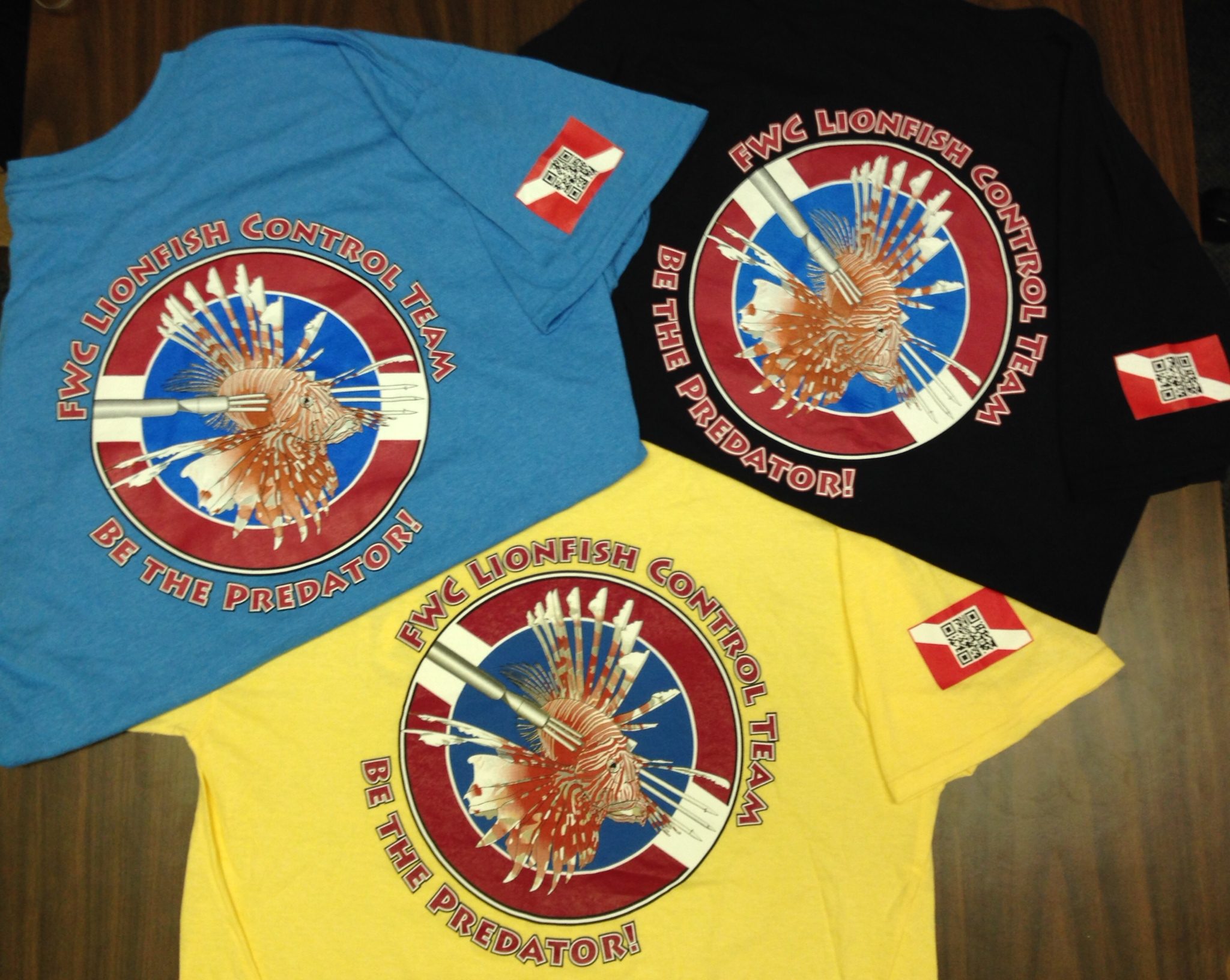 2017 Lionfish Challenge Winners
Ken Ayers Jr. of Panama City took home the recreational Lionfish King award with a total of 1,250 lionfish harvested. Joshua Livingston of Destin became Florida's first Commercial Champion for his efforts in removing 4,560 pounds of lionfish (poundage equates to about 5,027 fish). A total of 8,901 lionfish were removed by recreational participants, and another 15,800 pounds were removed commercially (poundage equates to about 17,420 lionfish) for a grand total of 26,321 lionfish removed from Florida waters as part of the four-month Challenge. Read more about the Lionfish Challenge program and view the 2017 Hall of Fame on FWC's website.
Interactive Map
Explore the Reef Rangers map to see where divers have been removing lionfish. See an area that needs some attention? Become a Reef Ranger and protect your local reefs!
---
Become a Reef Ranger!